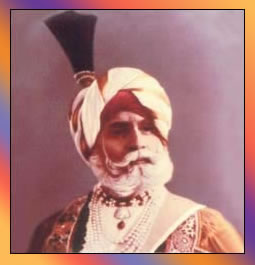 Jammu and Kashmir State lies in the north of India and comprises of 22 Districts in which Jammu is the most populated district having population of 1,526,406 within the area of 2,571 Sq. Km and Tehsil R.S.Pura as one of its major Tehsil having 194 villages as per 2011 census.Main languages spoken by the people of this area are Punjabi, Dogri, Hindi and Urdu. It is located at 32.63oN 74.73oE and at an altitude of 333m above the sea level. It is nearly 24.5 km towards south from district headquarter Jammu and about 320 km from state capital Srinagar. It is mainly connected though road with the main city. This area has upto date bus service.
R.S. Pura is approx. 22 km away from Jammu Tawi Railway Station and nearly 15 km away from the airport. The temperature in this region is approx. 6 OC during winter to around 44 OC during summer.
R.S .Pura named after the great Dogra ruler Maharaja Ranbir Singh, successor of Maharaja Gulab Singh, is located on the Indo-Pak border Suchetgarh which is 33 Km away from the district headquarters of Jammu. Before independence, this area was regularly visited by the Gaddi people of Dalowali who used to carry sugarcane to Nawanshehar (R. S. Pura) Sugar Mills
Prior to 1947 the state was linked with rest of the Country through rail via R.S. Pura only. There existed an old station in the city, which had train services to Sialkot junction, now in Pakistan. The Station was also linked with Wazirabad and Narowal (both in Pakistan). This Station was built in around 1867. The train halted for the last time at this station in 1947 which was loaded with refugees from Pakistan and they settled over there hence another name for this area is Nawanshehar. The main road linking R.S Pura was once the bus route from Jammu to Sialkot (Pakistan) and this route was so popular that there were several inns built on the route by the Maharaja of Jammu and Kashmir …
Suchetgarh (Indo-Pak border) is nearly 35 Kms from Jammu City and 10.3 Kms from R.S Pura. This post was set up after first war over Kashmir in 1947-48. Prior to independence there used to be an Octroi post for collection of taxes at Suchatgarh. Now it is used as a Border Security Post. Near the vicinity of this post there lie a Prehistoric and Raghunath temple which have their own importance. Within the temple complex there is an old Sarai which was used as a halting place for travelers.
This area has not only historical importance as quoted above but is a land of warriors and heroes like NaibSubedarBana Singh receipent of Paramveer Chakra who recaptured the 'Qaid-e-Aazam' post from Pakistan intruders and is now being named as 'Bana Post'. The atmosphere of R.S. Pura is filled with courage and patriotism. Most of the boys of this area has utmost zeal to serve their nation by joining army. Number of soliders exhibited their bravery in the Kargil war in 1999 such as Lance Naik Devinder Singh and SepoyJanvir Singh. .